Elevate your expectations and
get more out of your home's
indoor comfort system
As you think about the functionality of your home's indoor comfort system, our portfolio of solutions is ready to help you achieve control, energy efficiency and long-term peace of mind.

We have the quality products to provide years of consistent indoor comfort — delivering you and your family the type of comfort you never thought possible.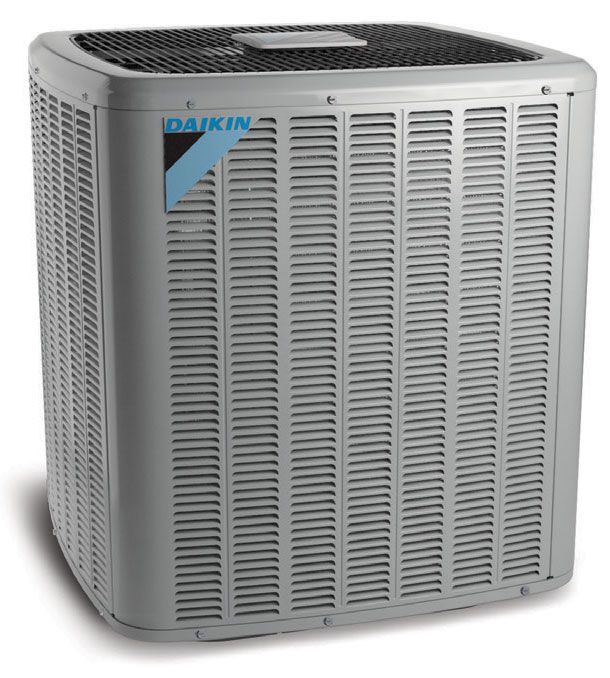 ---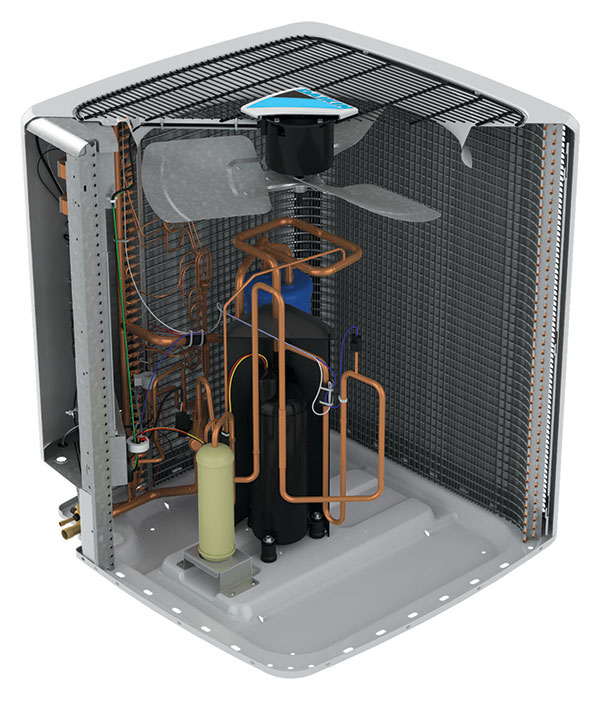 Premium Heat Pump Features
Daikin Inside variable speed compressor – Provides up to 21 SEER cooling performance for lower energy bills compared to lower SEER, single-stage compressors
Refrigeration-grade premium copper tubing and aluminum fin condenser coil configuration deliver outstanding heat transfer properties with R-410A refrigerant.
Heavy-gauge galvanized steel enclosure with sound control top – Baked enamel finish protects your system from the elements.
High-efficiency ECM fan motor with advanced fan design moves air quickly and quietly.
High-density compressor sound blanket – Acoustically engineered sound isolation reduces noise levels (compared to units without a sound blanket) for years of quiet comfort.
Communicating compatible – Improve your home comfort convenience with more control options and communicating thermostats with touchscreen interface.
Daikin Inside Intelligence – Sophisticated diagnostics constantly monitor your AC system pinpointing trouble spots for a fast fix.
---
Daikin Fit Outdoor Unit
Variable-Speed DC Fan. High efficiency and low sound levels.
Blue Fin Corrosion Coating. 1000 hours salt spray rated as standard. Hydrophilic coating to help keep the coil clean.
7mm Coil. High heat exchanger efficiency and compact casing design.
Inverter Board Cooled by Refrigerant Circuit. Elimination of condenser fan pressure drop caused by heat sink used on previous generations.
Daikin Swing Compressor. High efficiency. Low sound levels.
Intelligent Defrost Mode. The outdoor unit will enable this mode to help prevent frost/ice from building up in cold climate conditions. It will also help with longer heating operation time for additional comfort for occupants (compared to HVAC systems without this function). – A selectable defrost backup heat option, when turned off, will lower power consumption during defrost.
Advanced water shedding drain pan. Engineered with multiple drain holes and channels providing effective water shedding.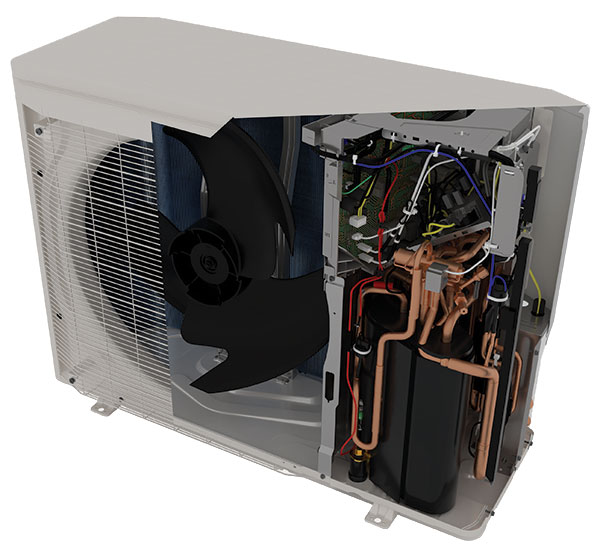 ---
The first smart thermostat to offer full two-way communications with Daikin HVAC systems.
The Daikin One+ smart thermostat is an intelligent home air controller from the world's leading heating, ventilating, and air conditioning (HVAC) manufacturer. It is a cloud-connected hub of sophistication, integrated for controlling temperature,
humidity, and air quality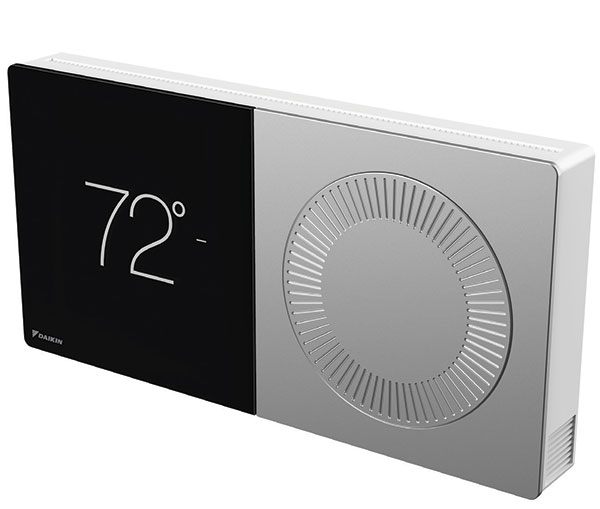 The high-resolution color touch screen display is protected by the same toughened glass used in smart phones.
The anodized aluminum bezel and dial are precision manufactured. The surfaces have a fine bead blast with a warm hued anodized finish. The dial rotation is extraordinarily smooth because it rests on a bearing assembly typically found in precision instruments. A switch behind the dial enables users to return to the home screen from any menu with a single tap.
An integrated WiFi radio connects to the internet (via a home router) to the cloud and on to the homeowner mobile application. The Daikin cloud will also seamlessly integrate with open smart home architectures, including Amazon Alexa and Google Assistant, enabling consumers to effortlessly use features such as voice control.
A thin LED light bar sits flush within the bottom surface and runs from edge to edge, delicately illuminating the wall beneath. Emitting a soft emotive glow, the light bar indicates the current system mode: redorange for heating, blue for cooling.
Built-in bubble level aids professional installation.



There's a reason we are recognized as a leader in our industry – we do our best on every job – no matter the size or the product in question. It's this sensibility and determination that continues to see clients return to us year after year. We aim to provide you with the same dedication that gives you every reason to do the same!
If you have any questions or would like more information, please contact us at 604.473.7777.