Over 100 configurations will give
you the perfect fireplace for your home.
Looking for a gorgeous eye catching flame directly beneath your television in your Great Room, a welcoming see through divider between your indoor and outdoor living spaces or are you seeking to indulge in the ultimate extravagance with a fireplace that takes your breath away, no screen, just fire?

However you define the look and feel of home, we have the fireplace to suit your space.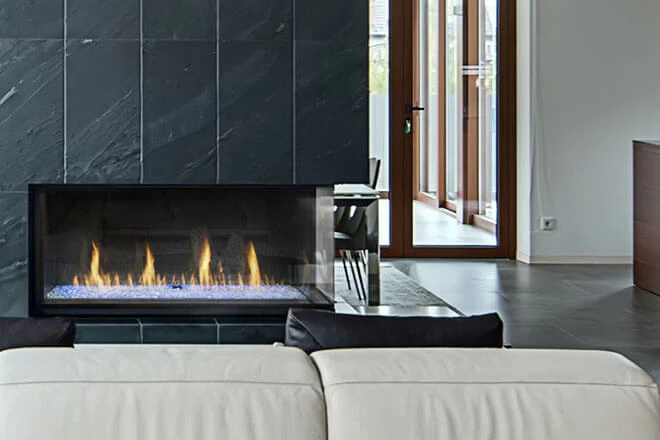 ---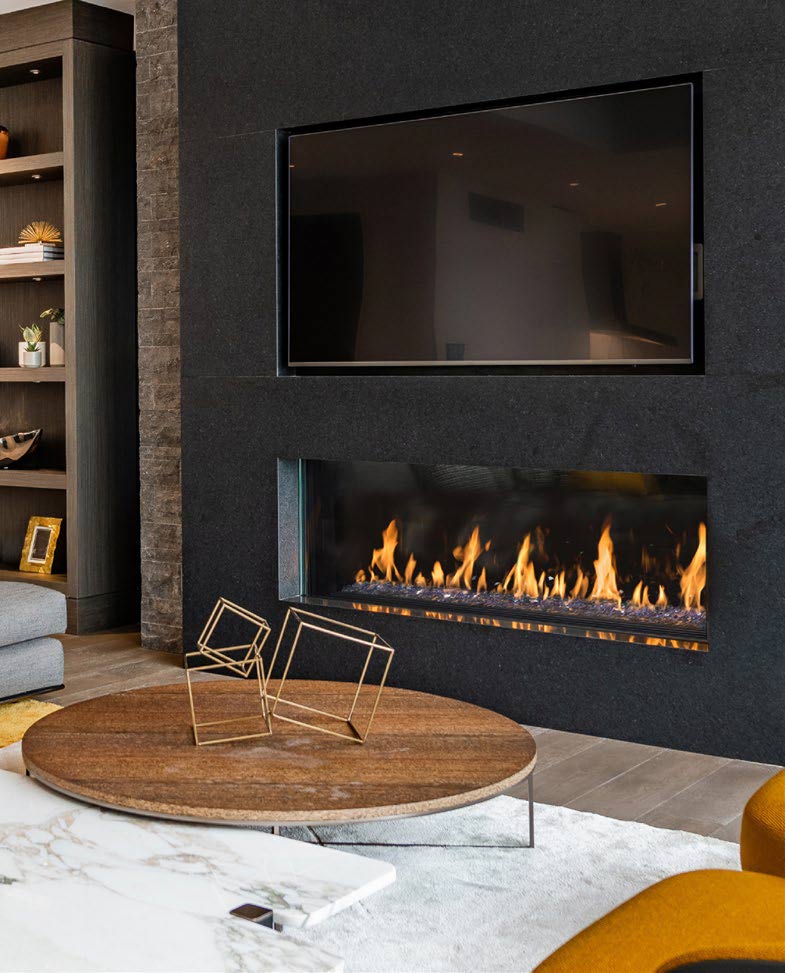 The Prodigy Series
Luxury Residential / Light Commercial


Perfect for high-end luxury homes or light commercial applications, the Prodigy Series adds tranquility and warmth to any space.

Constructed with a commercial grade valve, burner and control system, this series is built with Montigo's uncompromising quality to ensure long-term reliability.

Cool-Pack Glass
Montigo's patented COOL-Pack glass technology has been
designed to significantly increase safety by maintaining glass
temperatures as low as 115˚F (46˚C). COOL-Pack technology
makes it safe to touch the glass, reducing associated liability
risks for the property owner.

Over 150 Configurations
Architects, designers, and homeowners alike, will appreciate
the ability to feature fire in just about any location. With our
proprietary power venting system and team of expert engineers,
a Montigo Prodigy can be installed virtually anywhere.
---
Residential Fireplaces
Whether you're looking for a single side direct vent or see through outdoor fireplace, we've got you covered. We offer dozens of beautiful models to choose from.



There's a reason we are recognized as a leader in our industry – we do our best on every job – no matter the size or the product in question. It's this sensibility and determination that continues to see clients return to us year after year. We aim to provide you with the same dedication that gives you every reason to do the same!
If you have any questions or would like more information, please contact us at 604.473.7777.