Get More Out Of Your Home's Indoor Comfort System Performance
A Daikin air conditioner with a variable-speed compressor provides efficient and economical cooling performance. Enhance the efficiency of your system year round by combining your Daikin air conditioner with a Daikin cooling coil and high-efficiency gas furnace for the cold winter months. For replacement or new construction, a Daikin system will provide efficient comfort to your family for years to come.
Premium Split-System Features
Daikin Inside variable speed compressor
Refrigeration-grade premium copper tubing
Heavy-gauge galvanized steel enclosure with sound-control top
High-efficiency ECM fan motor
High-density compressor sound blanket
Commercial grade quality with factory-installed refrigerant management components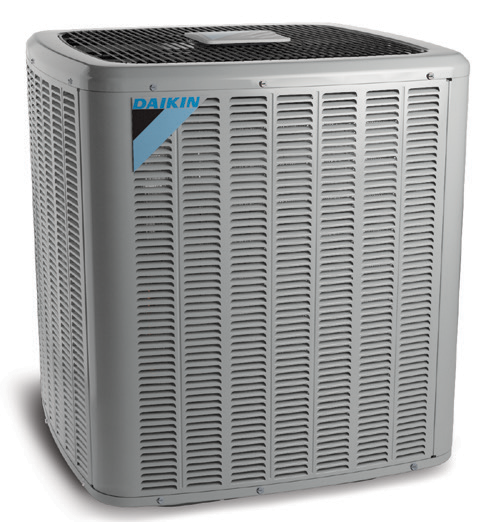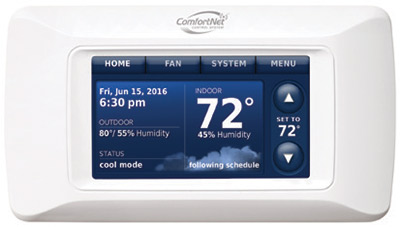 Add Expert Control For Your Ease Of Use
The ComfortNet™ brand programmable or non-programmable touch-screen high definition digital control for residential and light commercial applications works with our Daikin brand ComfortNet-ready heating and cooling systems.
---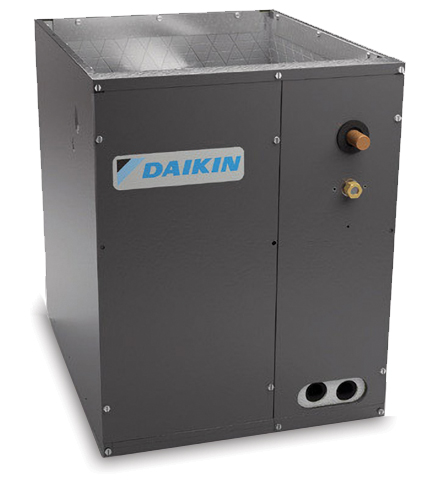 Premium Coil Features
All-aluminum coils – Enhanced durability in a single metal solution. Special grooved tubing provides efficient cooling and durability for longlasting comfort.
Factory-mounted thermal expansion valve (TXV/EEV) – Simplifies installation and controls refrigerant flow for efficient cooling (Model CAPT).
High-temperature thermoplastic drain pan – Handles condensate for years without rusting.
Insulated metal casing protects the coil from damage and provides for easy installation to the air handler.
---
Intoducing The Daikin Fit – Outdoor Unit
Variable-speed DC Fan – High efficiency and low sound levels.
Blue Fin Corrosion Coating – 1000 hours salt spray rated as standard. Hydrophilic coating to help keep the coil clean.
7mm Coil – High heat exchanger efficiency and compact casing design
Inverter Board Cooled by Refrigerant Circuit – Elimination of condenser fan pressure drop caused by heat sink used on previous generations
New Swing Compressor – High efficiency. Low sound levels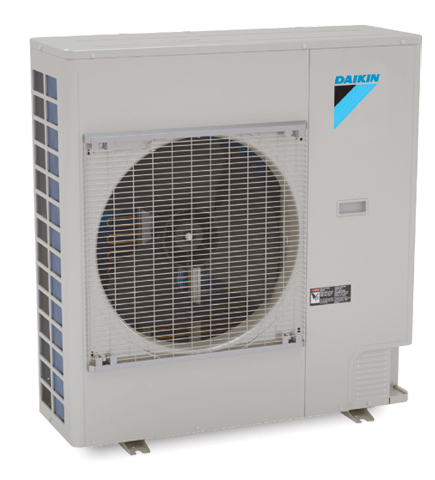 There's a reason we are recognized as a leader in our industry – we do our best on every job – no matter the size or the product in question. It's this sensibility and determination that continues to see clients return to us year after year. We aim to provide you with the same dedication that gives you every reason to do the same!
If you have any questions or would like more information about our central air systems, please contact us at 778.866.9677.